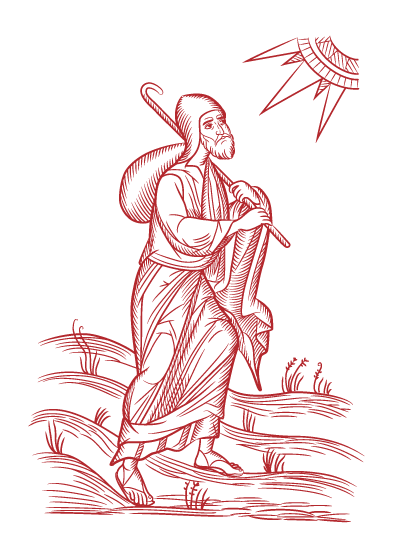 Does Newrome Press Accept manuscript submissions?
Newrome Press welcomes submissions, but only accepts manuscripts that are not currently under consideration by another publisher.
The first step in establishing a relationship with Newrome Press is to send an introductory email. In your email, please tell us something about yourself and your manuscript. If we are interested in pursuing a relationship, we will respond with next steps.
Can I hire Newrome Press to design my book?
Newrome Press does not design books for individuals or other publishers.
How are your books manufactured?
Newrome Press manufactures its books in quantity on traditional offset presses. Hardcover and softcover titles are sewn and glued for durability.
Do you have a storefront where i can purchase your books?
Newrome Press does not operate a brick and mortar store, however our titles are available direct from us, and at bookstores throughout the United States and abroad. If your local bookstore, church, or monastery does not carry our books, please suggest they contact us!
We typically ship in-stock items within 1-2 days. We do not ship on weekends, on major feast days, during Bright Week, or if otherwise indicated by an announcement banner at the top of the site. We are a small company, and therefore appreciate your patience. Be assured that every order is individually packaged by our own staff with care.
I live outside the USA — do you ship to my country?
We ship worldwide, with exceptions. If your delivery country is not available during check out, please contact us to see if we are able to ship to to your location. We understand that it can be disappointing to learn the actual costs of shipping books overseas, however we have no control over those costs.
If there is no book seller in your country that carries our titles, please encourage your preferred reseller to contact us about carrying our titles.
I have a question about my order —what should I do?
Contact us! Note that the following order update emails will automatically be sent by our system: shipping, out for delivery, and shipment delivered. If you have not received confirmation emails, please check your spam folder.
I believe my book is defective—what should i do?
Contact us! Newrome Press will replace lost shipments at their expense for Priority USPS service and above.
First-class orders are uninsured, and are the sole responsibility of the purchasers.
If you wish to guarantee your shipment, please select Priority USPS service or above.
I believe that i received a defective book—what should i do?
Contact us! While misprints are rare, they do happen. If you believe that you have received a misprint, contact us for assistance.
As part of the replacement process, we will ask that you send us photos of the defective pages or section of the book to better understand the problem.
What is your return policy?
Newrome Press is only able to accept returns for unopened [shrink wrap intact] and unread books in salable condition. Prior authorization is required for all returns. The customer is responsible for return-shipping costs.
Do you offer wholesale pricing?
Newrome Press is pleased to offer wholesale pricing to resellers such as monastery, parish, or traditional brick and mortar stores. Wholesale pricing does not apply to parish libraries, book studies, or other purposes. Wholesale customers must abide by our wholesale purchasing agreement, which includes certain purchasing requirements. Abuse of wholesale privileges will result in the suspension, or termination, of wholesale account. If you are interested in establishing a wholesale account, please contact us for more information.